🦂WHO IS JUDE FERRARI ?
Fashion designer from Paris.
Graduated from Central Saint Martins.
I often describe my aesthetic as a Cronut.
A mix between the elegance of
a Parisian croissant and the eccentricity of a sparkled donut.
Key words : Kitsch, chic, Colorfull, Bling bling,
Made in France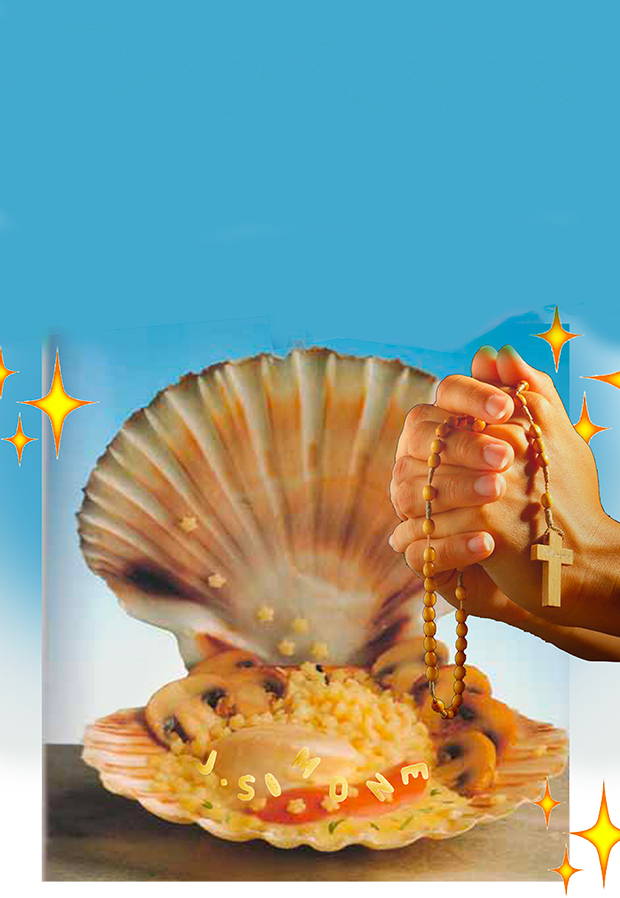 🌞J.SIMONE FOR WHO ?
I dont like boring fashion. I dont want to dress people, I want them to wear my garment.
The difference is subtle. When someone wears a piece ive created, my aim is to make this person feels confident, almost fearless.
As when you are walking in the street on a sunny day, with great music on your earphones.
Bring absurdity and humour in fashion but staying chic.
KITSH CHIC
🔥WHAT GIVES YOU INSPIRATION ?
I am inspired by everything that intrigues me in a way. So it can be anything.
But mostly people I would say. Humans are weird animals.
💍SWAROVSKI SPONSORED?
I am super lucky that Swarovski sponsored me with Loose stocks Crystals
of different shapes and size.
🦞J.SIMONE SUSTAINABLE ?
Using zero waste techniques : thanks to smocking fabric. Second hand fabrics, deadstock crystals,
upcycled materials and clothes
( such as the Hombro shirt ), vegetable tanning techniques.
FOLLOW US ON INSTAGRAM